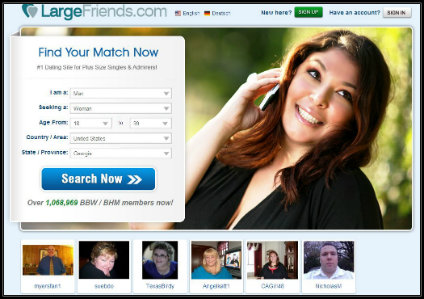 LargeFriends has been online since 2001, so you know they're doing something right. After an extensive review of their site with a gold membership, we have to say, it's a pretty cool site.
One of the best features is their Plus Size/BBW Videos section, where you can upload a video of yourself from Youtube, Dailymotion, etc. They do not allow pornography, but we did find a lot of pretty sexy videos (which isn't exactly a bad thing).
Some other great features are a blogging area, daily BBW news from around the world, and photo verification, which I love because it actually ensures the person looks like their photo.
Join for free and check it out for yourself. I think you'll like it. Good luck!
P.S. For more in-depth reviews like this one, visit our Featured BBW Dating Sites section.